Such a brilliant idea mashaAllah.
I don't know who's baking these cakes, but The Cake Campaign and Islamic Relief has made an effort to raise funds for Syria by selling chocolate cakes for £10 each.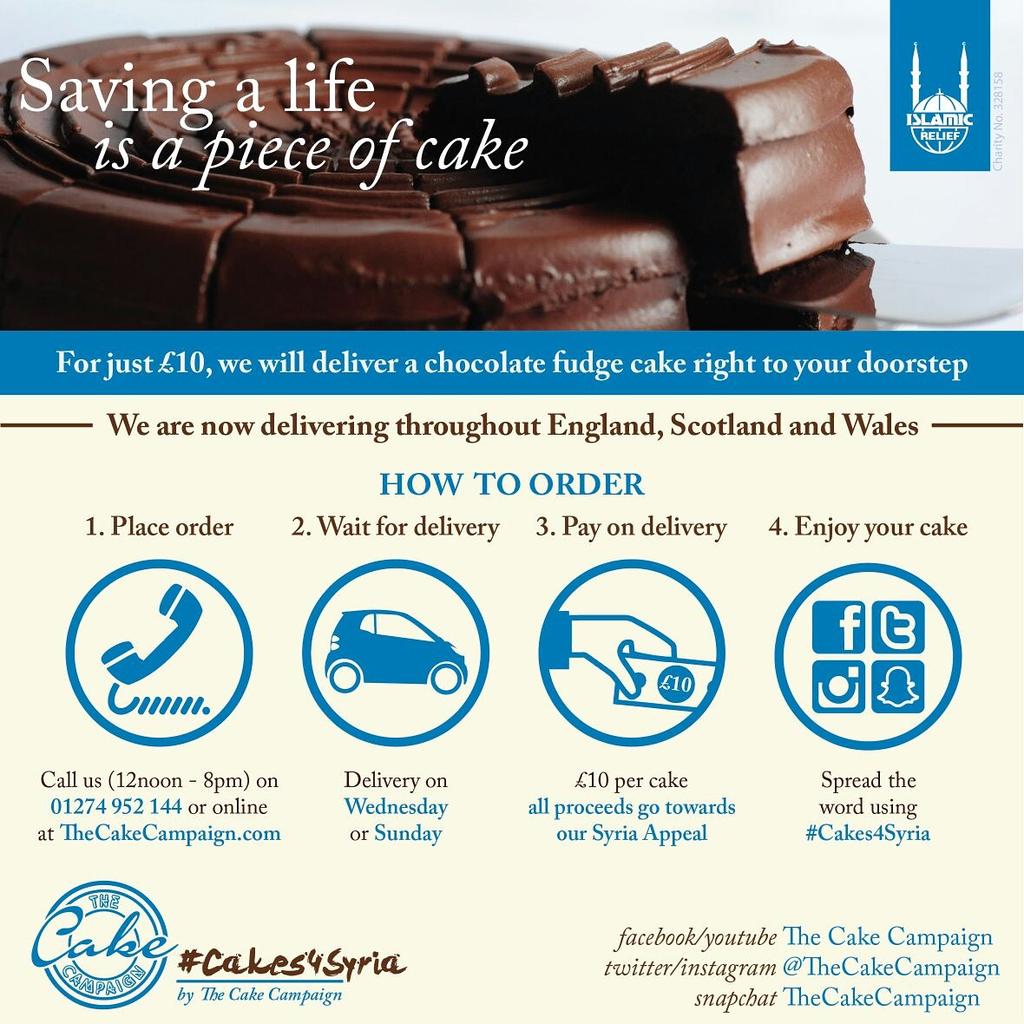 Just look at that delicious gorgeous chocolate cake! I feel like getting one right now.